NanoFASE Case study - CeO2 NP transformation during sewage sludge incineration
We studied the chemical speciation and microstructure of Cerium resulting from incineration of (CeO2 (-NP) -spiked) sewage sludge. The spiked and unspiked sludge was incinerated in a pilot fluidized bed incineration reactor and the resulting ash analysed by means of X-ray absorption spectroscopy and analytical electron microscopy.
Release scenario

CeO2 NPs are expected to be released from catalyst, chemical-mechanical planarization (CMP) and coating-/paint applications to the wastewater stream and enter WWTPs.
Median native Ce concentration in Swiss WWTP was 20 ppm but reached maxîmum values of ~850 ppm, suggesting anthropogenic inputs.
Ce from CeO2 NP reduced partially in sewage sludge, depending on particle size (the smaller the particle, the higher the degree of reduction).
Ce (IV) from CeO2 NP was almost quantitatively reduced to Ce(III) after incineration.
Ce from CeO2 NP was incorporated into allanite-like mineral structures after incineration


Transformation
Chemical speciation of Ce in sludge and ash
Particle size, morphology and composition in the ash
Gogos, A., Wielinski, J., Voegelin, A., Emerich, H., and Kaegi, R. (2019) Transformation of cerium dioxide nanoparticles during sewage sludge incineration. Environ. Sci.: Nano, 2019, 6, 1765-1776. https://doi.org/10.1039/C9EN00281B

J. Wielinski, A. Gogos, A. Voegelin, C. Mueller, E. Morgenroth and R. Kaegi, Transformation of Cu and Zn-(nanoparticles) during the incineration of digested sewage sludge (biosolids). Submitted Apr 02 2019 to Environ. Sci. Technol., 2019


B. Vriens, A. Voegelin, S. J. Hug, R. Kaegi, L. H. Winkel, A. M. Buser and M. Berg, Quantification of Element Fluxes in Wastewaters: A Nationwide Survey in Switzerland, Environ. Sci. Technol., 2017, 51, 10943-10953.
Contact

Ralf Kägi
EAWAG, Switzerland
Email: ralf.kaegi@eawag.ch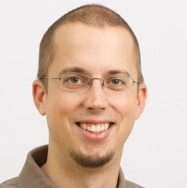 Alexander Gogos
EAWAG, Switzerland