Malvern Instruments developed an AutoSampler for automated sample loading & analysis over a 96 well plate for NanoFASE-WP3
The NanoSight Sample Assistant is a versatile and compact system that enables precise, reproducible and automated loading of samples from a 96-well plate into NanoSight NS300. The Malvern Panalytical NanoSight NS300 Instrument provides an easy-to-use, reproducible platform for nanoparticle characterization. The NS300 allows rapid, automated analysis of the size distribution and concentration of all types of nanoparticles from 10nm to 2000nm in diameter, depending on the instrument configuration and sample type.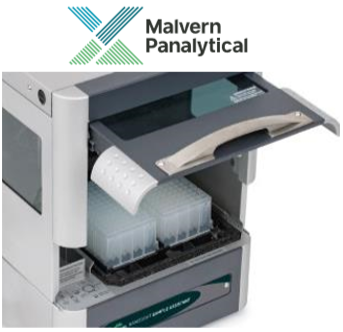 The auto sampler provides fast and reproducible size and concentration measurements. The automated cleaning regimes included with the Sample Assistant assures that the sample carryover is minimized. Watch the launch webinar here.
Contact: Phil Vincent
Malvern Panalytical
Email: Phil.vincent@malvern.com