NanoFASE gets off on the right foot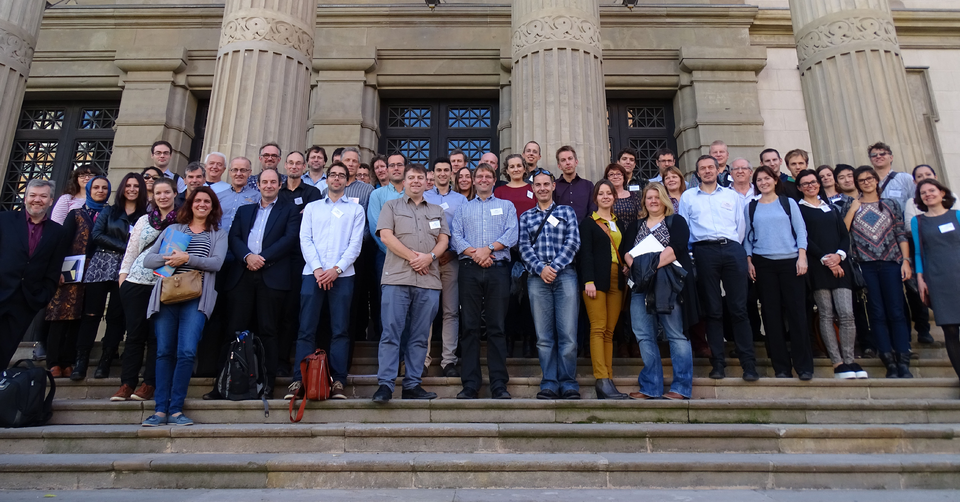 NanoFASE has marked the start of a 4-year collaboration to create an integrated Framework for Exposure Assessment of nanomaterials released in the environment. Our kick-off meeting in Oct. 2015 gathered representatives from many of our 42 partners from across Europe and outside the Old Continent.
Over the course of 3 days at the Faculty of Medicine in Barcelona, NanoFASE scientists from many disciplines got to know each other. We mapped out how our highly diverse contributions will smoothly integrate in order to elucidate the environmental fate and speciation of engineered nanomaterials across the full value chain.
NanoFASE's International Advisory Board, composed of leaders in academia, industry and regulation, sent ten clear messages to the consortium to help guide early project focus and communicate early expectations for outcome formats. NanoFASE coordinators had also gathered important feedback at the 10th International Conference on the Environmental Effects of Nanoparticles and Nanomaterials - ICEENN (Vienna, Sept. 2015).
Partners went home with a clear agreement on the project's major structural elements:
A common vision on the central fate model and on the integration of its components;
A concrete list of industrial case studies;
A list of nanomaterials to be produced, characterized and employed in experimental work;
As well as management systems and a one-year roadmap for dissemination and exploitation activities.
Learn about NanoFASE's complex moving parts: Read the presentation by Coordinator Claus Svendsen (NERC), "What will we build and what will it look like?".