NanoFASE celebrates early progress and focuses its impact through direct stakeholder involvement
Lasko, Slovenia, Oct. 2016 – NanoFASE consortium partners came together at their first annual progress meeting to present early achievements and to discuss how to maximize the impact of the project, dealing with Nanomaterial Fate and Speciation in the Environment.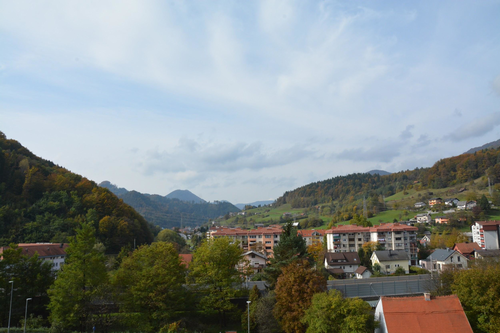 Study results are already beginning to be tied together into the NanoFASE exposure assessment framework (EAF). One of its novel features will be allowing end users access to their individually desired levels of complexity – a request highlighted by our ongoing consultations with industry and regulatory stakeholders. At Lasko, the renewed dialogue included NanoFASE advisory board members Anu Kapanen (ECHA) and Simon Hoy (UK-Environment Agency) presenting perspectives from the European Chemicals Agency and OECD working groups, as well as Fred Klaessig (Pennsylvania Bio Nano Systems) covering industry information and method needs.
Claus Svendsen (NERC CEH), coordinator for NanoFASE, commented: "​Our meeting gathered partners including many​ of the young scientists our project has recruited​. We learned about progress towards identifying and defining the key processes that​ must be understood in order to predict the fate and distribution of engineered nanomaterials in different environmental compartments. It was great to see how NanoFASE partners work together, using their increased understanding to inform the design of our multimedia model and the overarching exposure assessment framework."