NanoFASE & applied nanoSafety at IT 2016
From nanosafety research to operational tools for the nanotechnology industry
Industrial Technologies 2016 (22-24.06.2016, Amsterdam) is the largest networking conference in the field of new production technologies, materials, nanotechnology, biotechnology and digitalisation in Europe, with more than 200 speakers and 1500 attendees.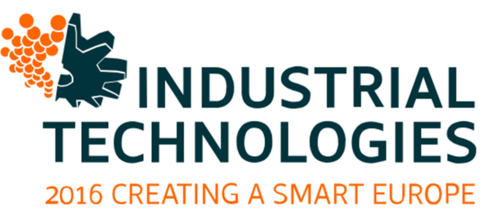 On the first afternoon, the NanoFASE partner EU-VRi organizes a workshop on "Nanosafety: From research to implementation of Risk Management and Safe Innovation in the nanotechnology industry". The workshop will present, illustrate and discuss, through recent and running R&D projects and initiatives, ways and solutions to bridge the gap between scientific knowledge and the market. At this workshop, EU-VRi will present outputs from nanosafety research, NanoFASE and other NanoSafety Cluster projects, that will lead to operational tools for the nanotechnology industry.
To fin out more about this session, please download the session's agenda. Learn more about the NanoSafery Cluster in the dedicated leaflet.
The full conference agenda is also available.